Crazy, right?! Yep, I signed up for another challenge. This is an article writing challenge on the Yahoo! Contributor Network, as opposed to the A-Z Blogging Challenge we just finished up.
It's simple - write one article on YCN per week starting with the letter A. You can either publish the articles display only to ensure they publish in the proper week or submit them for upfront payment, which means they'll be reviewed and published when an editor gets to it.
Even though I'm commitment phobic and avoid rules whenever possible, this article writing challenge appeals to me because it's a once-a-week deal (see how I used the word deal instead of commitment) and the rules are loose. Really, there are no rules, more like guidelines.
So I'm in, kind of. My
A article is languishing in the queue. I'm waiting to see if it flies before I write B because I'm going to write on a theme. It's taking longer than usual to process, maybe because I rarely write on this subject so the editor doesn't know me. We'll see how it goes. In the meantime, I'm a week behind on the challenge and we just started one week ago.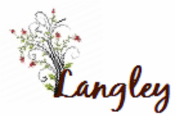 What? Did you say you want to know what my never-before-written-about theme is? I'll let you know after editorial review.